quality
carpet
from brands
you love
Browse our selection of carpet from brands such as Shaw, Stanton, Masland, and Engineered Floors.
Why Choose Carpet?
Nothing creates a welcoming ambiance like the softness and warmth of carpet underfoot, making carpet perfect for rooms where you want extra comfort, such as your living room or bedroom. Carpet is versatile, available in a wide range of not only colors, patterns, and designs, but also performance levels. You will find a carpet to complement any home and match your lifestyle needs, including high-traffic areas and homes with kids and pets. Today's carpet is durable, resistant to fading, stains, and wear and tear, so it will stand up to everyday messes, for a flooring you will love for many years to come.
Rely on our flooring experts at Redd Flooring & Design Center in Columbia, SC to help you find your perfect carpet.
Types of Carpet
No matter your style - traditional or modern, elegant or rustic, formal or informal - there will be a carpet to match. The type of carpet you choose will balance the look you want with the performance you need. Choose from texture, twist/Frieze, loop/Berber, or pattern.
Texture - Textured carpet is casual, with fibers that are cut at different heights to create a multi-dimensional surface.
Twist/Frieze —Twist, or Frieze, carpet is elegant and has a luxurious or plush feel that can hide wear and tear, making it ideal for high traffic areas of your home.
Loop/Berber— Loop, or Berber carpet, is perfect for areas of high traffic because the loop construction makes it extremely durable and resistant.
Pattern— Patterned carpets are made from a combination of loop and cut pile, which creates visual interest and hides foot traffic with ease.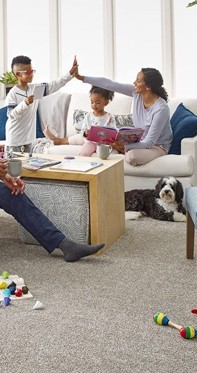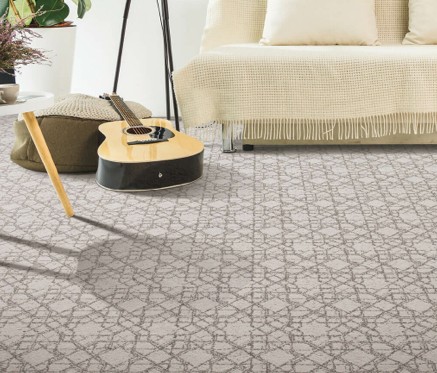 The ultimate flooring visualizer
With Roomvo, you can see our products in your home before you buy. Simply upload your photo to see your room come to life!